The kitchen is usually the most favorite part of every home. You cook delectable meals here while chitchatting with your family and loved ones and sometimes even carry out a few study sessions for your young kids. Thus, you must incorporate aesthetics and functionality in the space.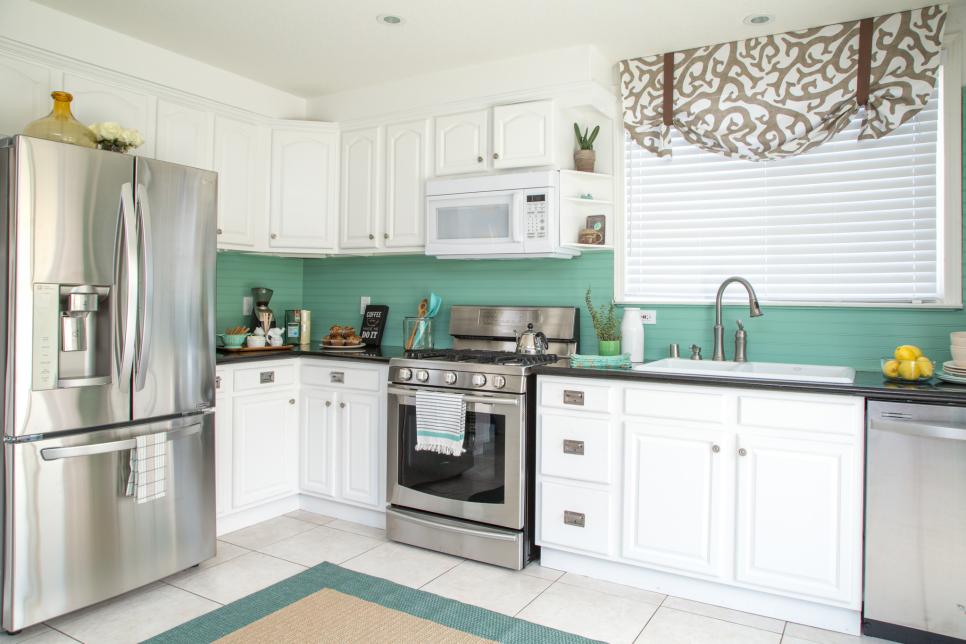 A kitchen renovation doesn't have to burn a hole in your pocket or require a big budget. A simple kitchen transformation can cost you as low as $2k. Of course, it can be stretched to a few more thousand dollars depending upon the improvement you want but there easy and affordable way outs too.
Paint the Walls
When a full redo isn't in your budget, painting the walls in the right color tones and hues is a cheap and easy alternative to stepping up your kitchen's visual impact. You can even resort to trendy wall stripe designs for gaining more attention from visitors. But try to refrain from dark colors or poppy shades on the walls all at once. Instead, highlight a single wall to make the kitchen space feel more expansive and luxe.
Reface the Cabinet Doors
If you have indulged in kitchen remodeling before, you will know how installing new cabinets in the kitchen can eat up a big chunk of your entire budget. Most of the time, it is only the front cabinet doors that need updating. Hence to save your hard-earned money from spending on pricey cabinets, it is best to buy only the fronts from the manufacturer or repaint or stain the existing ones.
Revamp the Backsplash and Wall Tiles
Kitchen tiles can cost you dearly, and replacing them completely when they wear out can take a toll on your finances. Therefore, a creative and smart way to save money on buying the new tiles is to refurbish the existing ones by simply painting them. All you need is a tile stencil, good quality paint, and some prep-work to revive the condition of your old, plain and boring tiles – without having to undergo the hassle and expense of replacement.
Pay Attention to the Little Details
Sometimes, the smallest changes can bring the biggest differences. Painting the old window frames, changing the faded doorknobs, updating the worn-out drawer pulls, and installing a few floating shelves can bring the much-desired change in your kitchen.
Upgrade the Lighting Fixtures
A great way to make your dull and gloomy kitchen look lively and fresh is by bringing in more lighting. The traditional lamps and incandescent bulbs hanging from the ceiling may look extremely outdated and featureless. On the other hand, using well-designed pendants, strip lights, and spotlights look stylish and lighten up the concentrated areas of the kitchen to chop vegetables and cook better.