Like other areas of your house, your bedroom may look monotonous and old-fashioned due to growing new trends. However, an uninspired or dingy bedroom can make it tough for you and your family to relax.
So, while you work out refreshing the rest of the home, give your bedroom an equal level of rejuvenation. This means looking for a new color scheme, warm flooring, and other decorative items that make the space inviting and comfortable.
People spending most of their time at home realize the importance of refurbishing their private sanctuary well to keep the property's value. And fortunately, giving a new look to the bedroom isn't that difficult. You can get it done safely and efficiently with the right planning and later move ahead with painting walls, buying furniture, and adding the final décor touches.
So, if it is your first time working on a room remodeling project, the following are some excellent tips to help you achieve the bedroom of your dreams:
Declutter First
Bedroom renovation is a good time to go through everything you have collected in the room for years and eliminate everything that doesn't serve you a purpose anymore. Anything unnecessary – clothing, coats, shoes, decorative pieces, wall art, closets, or shelves should let go for fresh vibes.
Pick Soothing Wall Colors
Repainting the walls of your bedroom is the quickest and cheapest way to give it a new character. Choosing a tone that compliments the ambiance you want in the bedroom would be best – whether warm, modern, traditional, bohemian, or eclectic. Depending on the theme, you will have thousands of color options.
Re-arrange the Furniture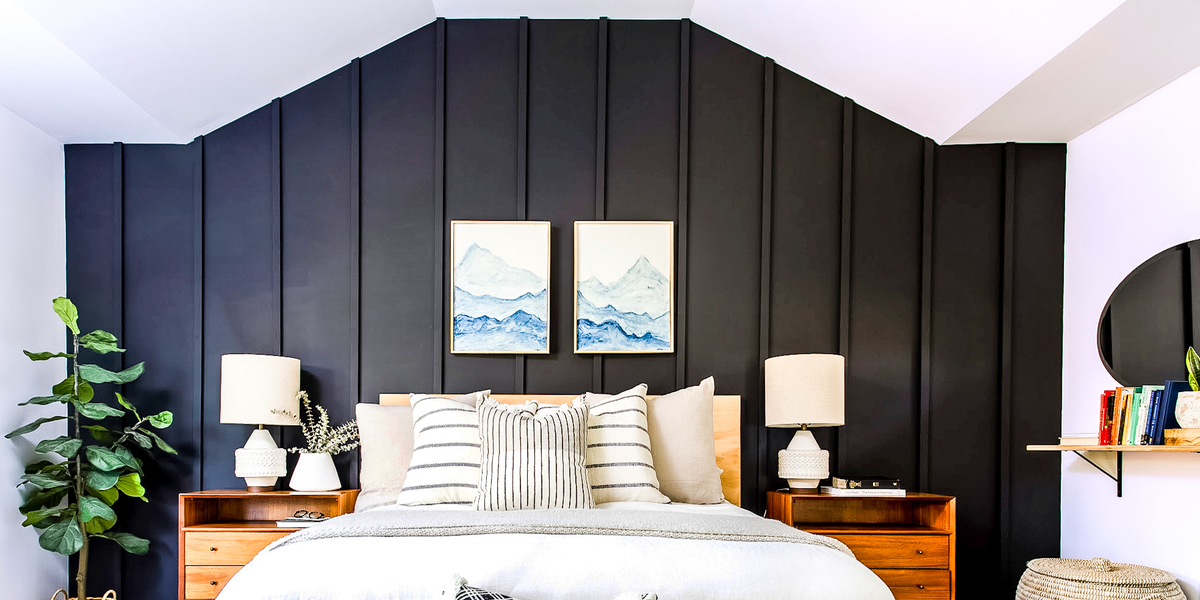 Moving around the furniture items, such as your bed, loveseat, sofa, dresser, etc., that you already have in your bedroom is the most viable solution, especially when you are on a budget. However, you have to try multiple setups to see which makes the most sense for your room and gives an illusion of a bigger and brighter space.
Hang an Inspirational Art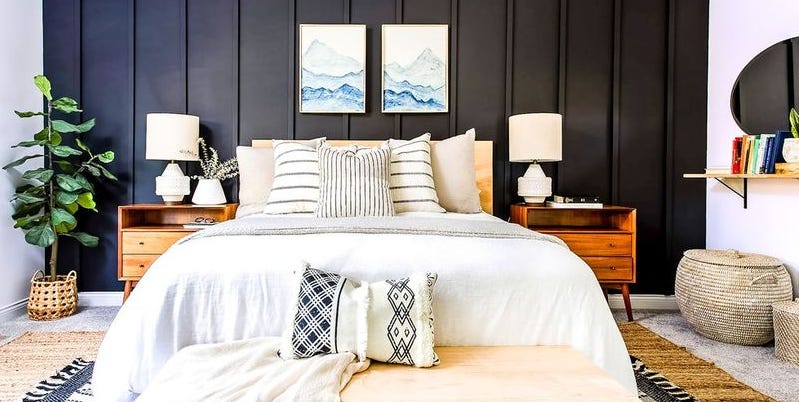 Your bedroom is the perfect place to exhibit your inner creative freak or display meaningful artwork to you. You can add paintings, silk rugs, sculptures, or kid's drawings – whatever you like. However, ensure they match the general theme you have decided on for your room.
Use Window Coverings
Curtains, window blinds, shades, and shutters make up an important part of your bedroom. A window dressing adds the final decoration element to a space and can work its magic past the large furniture items you have in the room. However, buying high-quality ones can hurt your pocket a little, so it is best to decide the coverage you need and go further with your shopping.