Choosing the right material handling equipment is vital for boosting the productivity of your warehouse. For heavy material handling, you will find various types of equipment depending on your needs. So, using the right tools is crucial to increase productivity, save money, and improve efficiency.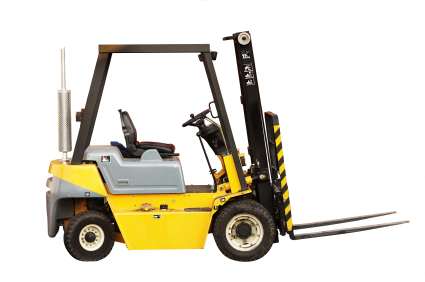 Determining the type of equipment, you need depends on many factors. For this, it is important to first look at the materials you're handling to find the best equipment for the job; for bulk material, you need automation solutions or storage equipment. Therefore, choosing material handling equipment depends on whether you need storage equipment, bulk material equipment, or automation solutions. Before you make any purchasing decision, read the following tips to choose the right material handling equipment.
1. Every material needs a different handling technique, and there is specific equipment to handle every material. First, you must consider the type of materials being taken, like pallets, spools of materials, coils, tires, etc. It would help to consider various factors, such as the material's sensitivity, storage needs, and the nature of the goods.
2. look at what functions you need the equipment to perform. Three main functions are served by material handling equipment. If your purpose is handling bulk materials, equipment like trucks, silos, elevators, drums, and conveyors can take bulk materials by the piece. Choose between shelving, racks, pallets, and containers to store material. Thirdly, it is best to invest in automated materials to make the movement and processing of materials quick and easier.
3. Next important consideration is the order-picking method. You need to figure out what are your specific material handling needs. Do you need a piece pick, case pick, or pallet pick? For instance, in picking up pallets or cases, it is best to choose to reach trucks. On the other hand, order pickers are a better choice when materials need to be picked individually.
4. Another important factor in choosing the equipment is your facility's space and the functions you need to perform. This includes the rack aisle width, rack type, and ceiling height. It is to be noted that if your operation space is narrow, the costs can go up.
5. The type of equipment required for the job also depends on how you process your materials. If your manufacturing processes require frequent moving parts, you will need heavy-duty equipment, like filling drums, totes, or other containers, conveyors with scales for weighing materials, or high-speed processes for packaging materials.
6. With the advancement in automated technology, you can get all kinds of customization. A computerized system makes different customizations possible according to your specific needs. The computerized processes provide post-sale support and enable you to follow the product from start to finish.
7. Investing in material handling equipment with easily available replacement parts is also important if any repair is needed. Finally, to enhance your warehouse's productivity, use a software program to track maintenance costs for all your warehouse material handling equipment.