Are you planning to replace your kitchen countertops with some new designs? Are you in a dilemma and indecisive about selecting the right kitchen countertops for your kitchen? Do not worry anymore; we are here to guide you all along the way, from helping you choose the perfect color for your kitchen countertops to getting on the best kitchen countertops based on their material and maintenance.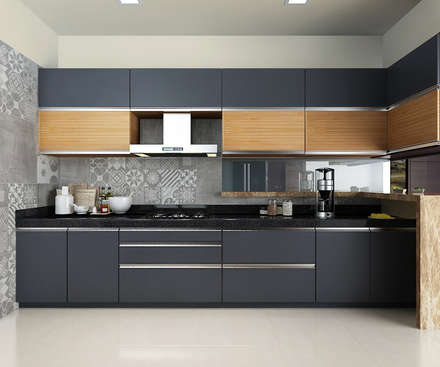 While planning on a kitchen remodel project, especially for kitchen countertops, making the right selection to transform your kitchen's entire look becomes essential. Here are some essentials tips to be considered while you are going to select the ideal countertops for your kitchen:
Select a suitable color – the best fit
With the dynamic trends, it has become important to style your kitchen to look decent enough to suit all your surrounding colors. Nowadays, a neutral color scheme is in vogue with a combination of some granite patterns that give it a beautiful look besides imparting a streamlined finish to your kitchen countertops.
Choose a durable material.
Selecting a material that makes sense for your everyday kitchen use and style preferences is crucial. Some of the best materials include:
Granite Countertops: An affordable and refined option if you want a clean finish on a pocket-friendly budget. It comes in a plethora of colors and designs and, thus, caters to all your needs.
Marble Countertops: They are made of natural stone material and thus require much care compared to granite countertops due to their delicate nature. It also needs regular sealing.
Quartz Countertops: With a long life and negligible care for cleaning, it is the finest material that comes in the form of countertops. Also, there is no sealing required as needed in marble countertops.
Look for a mixed solution.
Still, if you find it difficult to come to a reliable choice, why not mix multiple materials, creating a beautiful contrast and imparting an appealing look to your kitchen? You can also choose materials based on the appliance you are using. Like, your area around the baking section would suit a marble finish. Such a differentiated countertops approach is appreciated by everyone visiting your place.
Consider your home's resale value.
While remodeling your kitchen, you should also pay attention to the resale value of the lustrous countertops to your house's overall value. This is important in the long run when planning to shift to a new place.
Maintenance is a chief area to focus on while choosing your place's best countertops. To prevent getting water stains, you must keep a check on the sealing requirements. While granite countertops always need sealing, quartz countertops cut all such maintenance needs, thus providing a better solution.