Whether you have a small or large space to decorate, a daybed sofa is a multifunctional piece that complements any room. You'll want your daybed to have a few characteristics depending on what room it's going in, so let's look at a few to help you make the best decision.
First, what is a daybed sofa? Well, it's exactly what the name suggests. It's a bed you can use to catch a quick nap during the day and as a sofa for comfortable seating. They come in various styles, configurations, and materials. There are also affordable options to fit any budget. That means a daybed is the perfect design solution for many spaces in your home.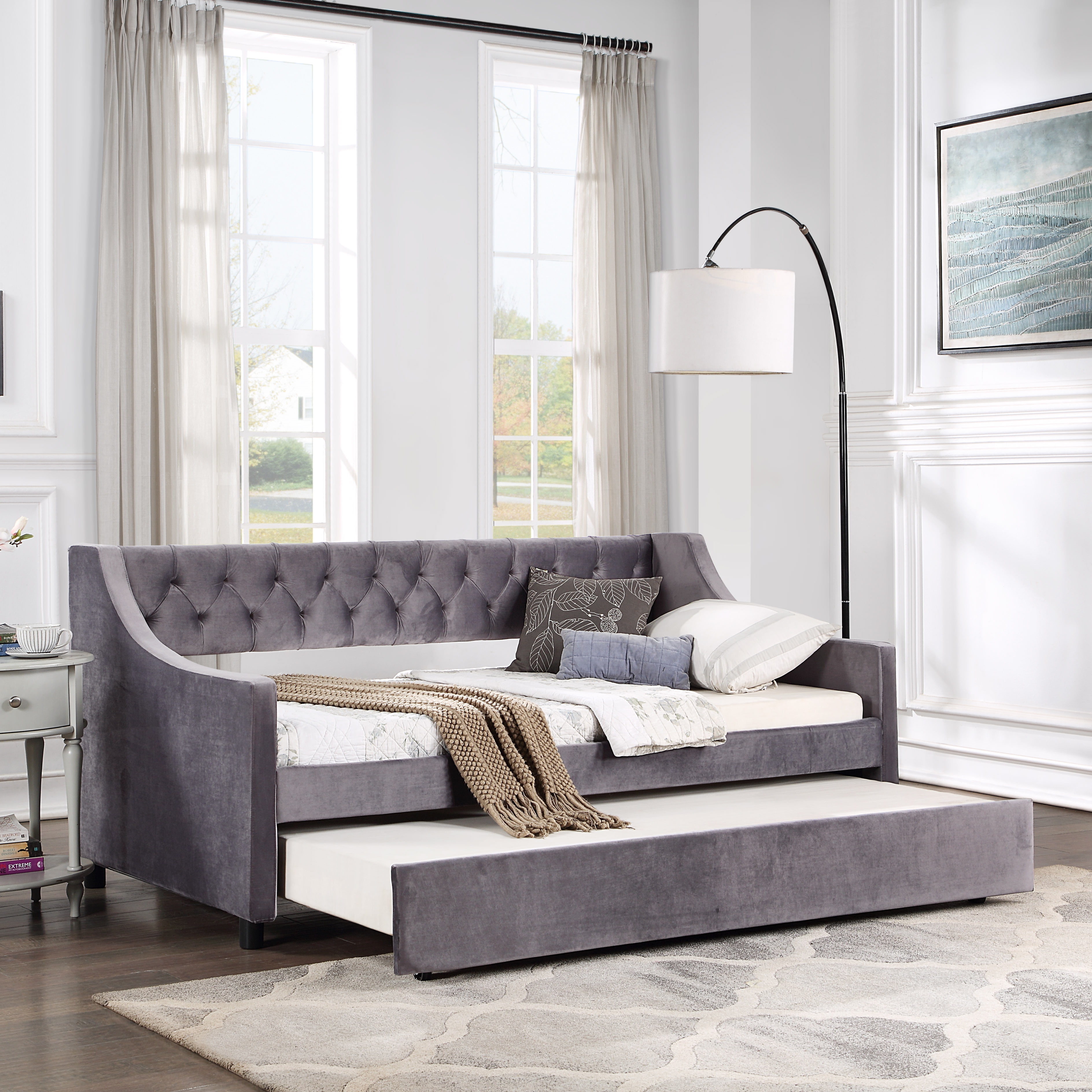 A daybed gives visitors a place to sit and watch tv, read, or relax when the sun is up. Once the sun sets, the daybed becomes a spot to sleep. It's common to find a daybed in a spare bedroom for guests. The significant part is it doesn't take up any extra space to transition into a bed. There aren't any additional compartments that need to be opened or lifted, making it easy for elderly guests to use.
A young child's room is another place you can find a daybed. Get one with a trundle to get more use out of the piece. You can store another mattress in the trundle for those playdates who stay over for the night. Or, the trundle can be used to store toys and tools for arts and crafts projects.
Click here to find a https://www.1stopbedrooms.com/bedroom/bedroom-furniture/day-beds-and-futons daybed sofa for your guest or child's bedroom.
Studio apartments have limited space, and you want to take advantage of every square foot. To do that, you need furniture pieces that serve more than one purpose. A daybed is one piece you should consider when figuring out what furniture to purchase.
The sofa allows you to relax and converse with guests while streaming a movie or tv show. When you're ready to turn in for the night, this space saver will become the bed you need. If you have the room, a trundle can be one of the storage options for the space. Keep your magazines, books, or sheets inside and out of the way.
Home offices are another excellent place for daybeds. If you work from home and provide a service that requires clients to visit, a daybed sofa gives them a place to sit as they wait for you to finish with another client. When you need a quick power nap between clients, grab a blanket and rest on the daybed. Even if you don't have clients visiting, you can use the piece to stretch out and relax as you read to stay abreast of new developments in your field.
A daybed sofa also works in a game room. Whether you have a pool, ice hockey table, or a standard table for card and board games, a daybed or two in the space adds functionality. Guests who aren't participating in the game can watch from the comfort of the sofa. If the night runs long or someone has had too many drinks to drive home, they can sleep on the daybed.
Once you know it's the right piece for your design, you must choose a material and style. Wood and metal are trendy choices and tend to look more like sofas. The style should complement other pieces in the room and the color. Browse the categories to find one right for you.