Moving from one place to another might be a thrilling experience, but what acts as a hurdle in this path of excitement is the nagging worry of shifting household items, especially heavy, fragile, and expensive items. Owning a piano is a matter of pride and a symbol of good taste, but moving a piano from one place to another can become cumbersome.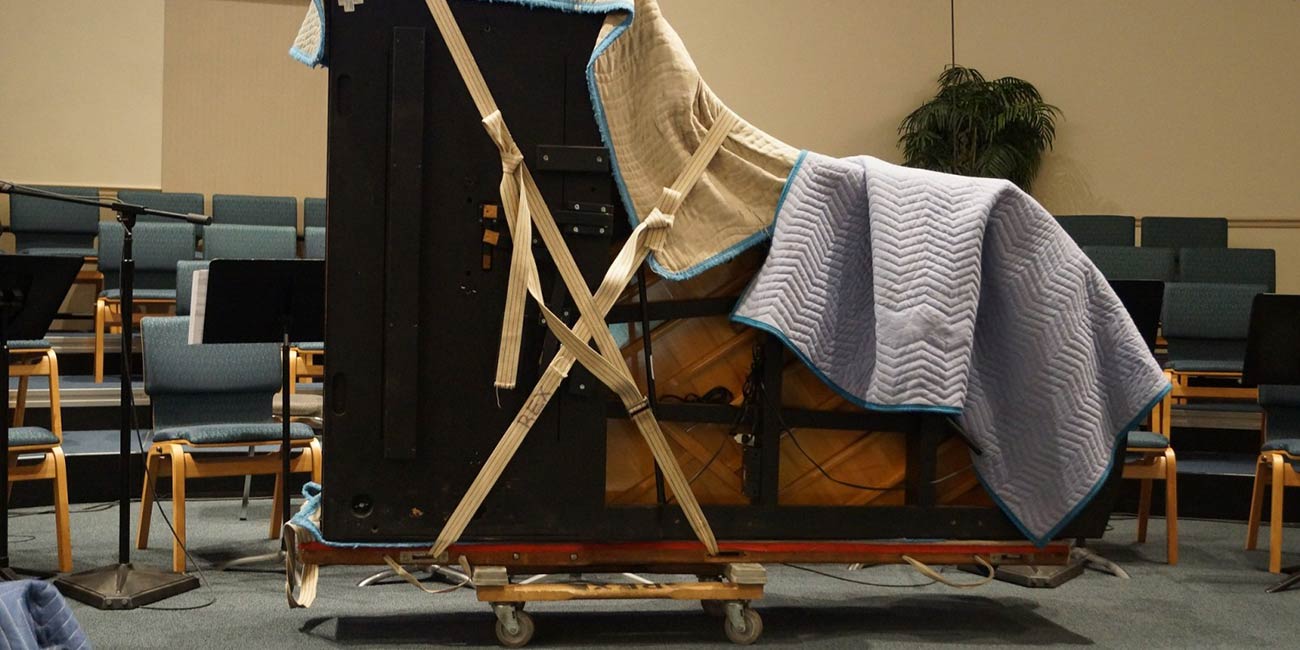 It is advisable to call professional piano movers for this purpose, but if you wish to feel like Atlas for once in your life, here are some tips that can come in handy while moving a piano:
Procuring the right equipment
It will be preposterous to think you can move a piano alone because pianos are designed to be handled with extra care. Buying some heavy-duty straps that can better hold the piano will be prudent. A furniture dolly supporting the piano's weight can also come in handy. Plus, never hesitate to ask for extra hands because you will need them.
2. Preparing the piano
The piano's keys are delicate and need to be protected while moving. Protecting the keyboard lid by closing and locking it is judicious. If the top cannot be closed, do not use tape to keep it shut because it will damage the wooden façade.
The piano's legs are extremely vulnerable, so it is not to be lifted by its legs. If possible, taking the legs apart and moving them separately is better. Wrapping the piano in blankets or padding is a good idea as these can protect the piano from any bumps while moving.
3. Moving the piano
Ensure that the piano is efficiently secured in straps and its legs are on a level plane on the dolly before moving the piano into the moving truck. Since most truck spaces are not level, one can use wooden planks to ensure level flooring for the piano. It is also prudent to place the piano at the back of the moving truck against the back wall.
The piano must be kept upright, and laying it on its side is not good. You can place some boxes around the piano to prevent it from moving during the travel.
4. Finding a proper place in the new home
The piano should have a properly assigned area in its new home. Choosing a spacious spot for two players and a few audience members is better. The piano should be kept protected from moisture and cold. If the space where the piano has to be moved is not roomy enough, or if the piano has to be carried to an upper floor using stairs or elevators, it is better to call professional movers
5. After the move
The pianos need to be tuned every time they are moved. The inner working of a piano is quite intricate, and professional tuners can make the piano sound perfect again. So, don't hesitate to call them and fill your new home with sweet melodies. Moving a piano is a job of responsibility, and extra care must be taken while handling a piano.