This 2021, the value of the global information technology sector may reach $5 trillion. The United States is the biggest IT user, making up a third (over $1.6 trillion) of the market. Most US IT users, in turn, are small and medium businesses and large corporations.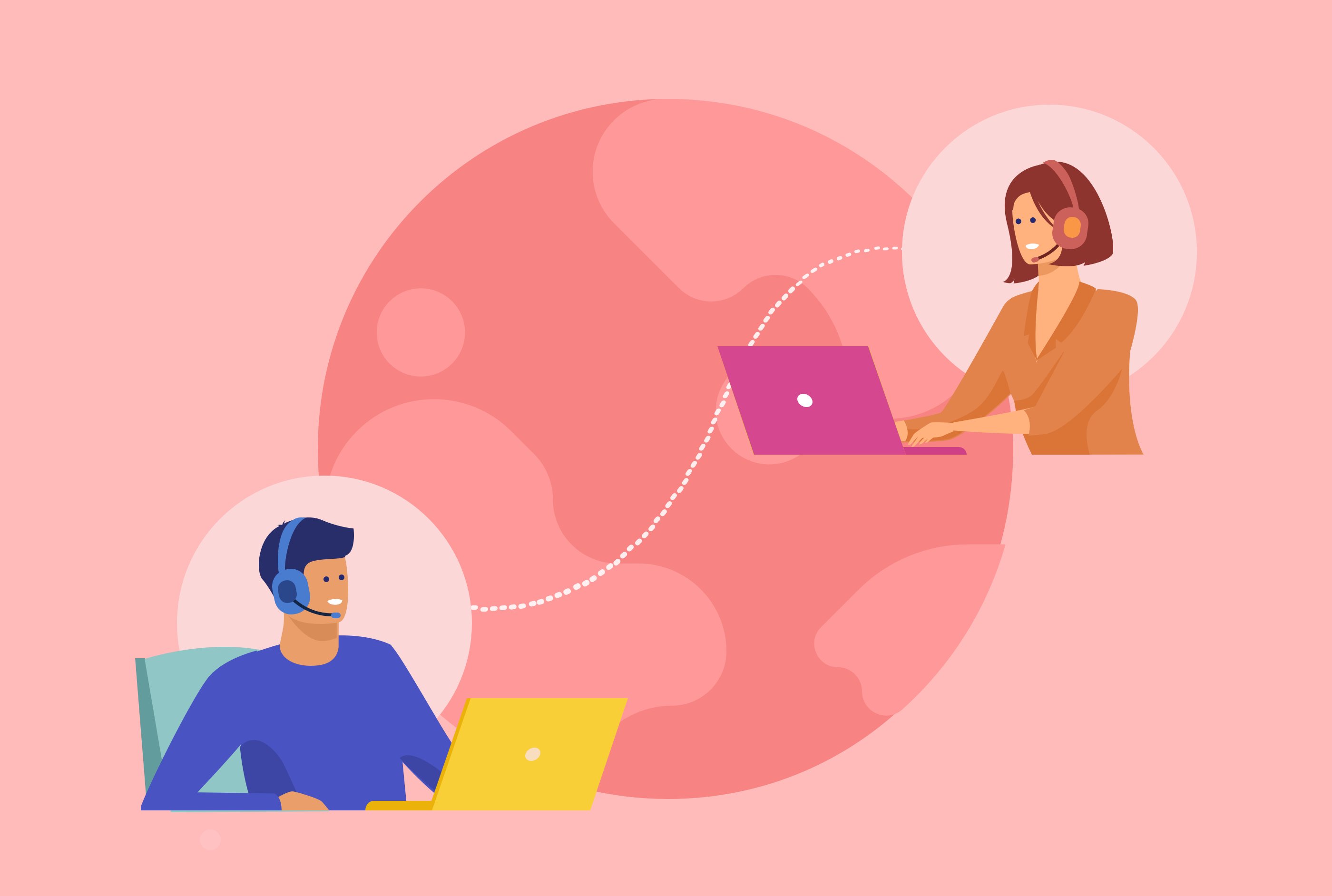 A chief reason for this growth in IT is the rise in remote work and virtual services. For instance, 57% of SMBs plan to shift to long-term remote work this 2021. Experts also project e-commerce activities to grow by 20% this year.
Outsourcing IT services can help make such changes and projections more attainable.
On that note, we made this list of the top benefits of working with IT outsourcing companies. Read on to learn how their services can help you unlock a more profitable venture this year and beyond.
Have More Time for Core Business Operations
The latest American Time Use Survey showed that the average admin support worker spent 7.25 hours a day at work.
Now, keep in mind that these are employees hired to carry out administrative tasks. So, if they already spend seven hours a day on admin tasks alone, imagine how much work there would be without them.
Unfortunately, many SMB owners carry out administrative tasks by themselves. Most do so as they don't have the extra budget to hire someone specifically for admin activities.
The thing is, a previous study found such tasks to cost about $5 trillion in productivity losses each year. While crucial, IT admin tasks aren't core activities unless you're an actual IT worker.
IT admin tasks include software and hardware installation, configuration, and management. Network server control, system monitoring, and troubleshooting are other examples. IT specialists also maintain cybersecurity protocols and perform regular data backups.
All those are responsibilities you can delegate to an IT outsourcing services company. In doing so, you have fewer admin tasks to worry about, which then frees up more of your time. You can then use this time to carry out core business activities.
Reduce Your Risks of Falling Victim to Cybercrime
Experts project that cybercrimes may inflict $6 trillion in damages this 2021. Come 2025; they estimate these damages to swell to a staggering $10.5 trillion.
Always remember that cybercriminals don't discriminate; they attack anyone, from individuals to businesses. In fact, more than one in four data breaches that occurred in 2020 targeted SMBs. That should be reason enough to develop tighter cybersecurity protocols this year.
For your anti-cybercrime practices to work, though, all members of your firm should do them. All it takes for an attack to happen is one employee who doesn't follow protocols. The risk is greater for remote teams, as no one else monitors the members' devices and activities.
Managed IT services can help prevent such attacks through remote monitoring. In this case, a managed service provider maintains an organization's systems remotely. The outsourced IT team can also roll out software updates via an Internet connection.
Keep Productivity-Draining IT Issues at Bay
A previous survey found that IT issues can waste up to 91 work hours per year. That's per employee, so if you have five employees, that's 455 work hours wasted due to IT problems. Multiply that by their hourly rate, and you could be looking at tens of thousands of dollars down the drain.
One of the top benefits of outsourcing IT support is that they can be "on-call" when the rest of your team is also working. The IT experts can carry out their essential roles in the backend while also addressing IT woes.
What's more, you can expect more than break-fix services from a managed IT service provider. Keep in mind that these pros provide constant system monitoring and maintenance. With these services, they can keep IT devices from "breaking" in the first place.
More Cost-Effective than In-House
In the US, the average IT specialist makes about $47,560 per year (on top of a $2,000 cash bonus). If you hire an in-house IT expert, though, you also have to buy the equipment they need. Your state may also require you to get workers' compensation for your IT worker.
When you outsource your IT needs, you don't need to worry about buying in-house IT equipment. You may not have to purchase worker's compensation, either. As for the bonus, that's completely up to you; you may want to "tip" your IT team if you're happy with the service they provide.
An outsourced IT company also charges much less than an in-house IT specialist. That's because they work off-site, and you can also choose how many hours per day you need their support. Being off-site also means they don't have to travel to your office.
Enjoy a Higher Level of Flexibility and Scalability
Most outsourced IT companies allow you to choose only the specific services you need. For example, you can hire an off-site IT team just for cybersecurity. You can also enlist them only for their help desk or technical support services.
Or, you can delegate all IT-related activities you need to a managed IT, service provider. You can then "downgrade" your service package during the off-peak season. All in all, you have the freedom to choose only the services you need and then add more at a later date.
Start Reaping the Benefits of Outsourcing IT Services Today
Outsourcing IT services can be a more practical approach to managing your IT needs. It also has the added benefit of being more cost-effective than hiring an in-house IT team. Most importantly, a remote IT team can help protect you against cybercrime (for less).
Ready for more tips and tricks that can help boost your tech-savviness? Then please feel free to browse our other news and blog categories!