No matter how much you spend on the interiors of your room, it will look incomplete without a trendy set of window curtains. Curtains are one of those crucial pieces that add life to the room. However, when it comes to making a choice, there is a range of options you can opt for. The possibilities are uncountable, from light and breezy to solid-colored tones and bold prints, sheer fabrics, and heavy opaque ones.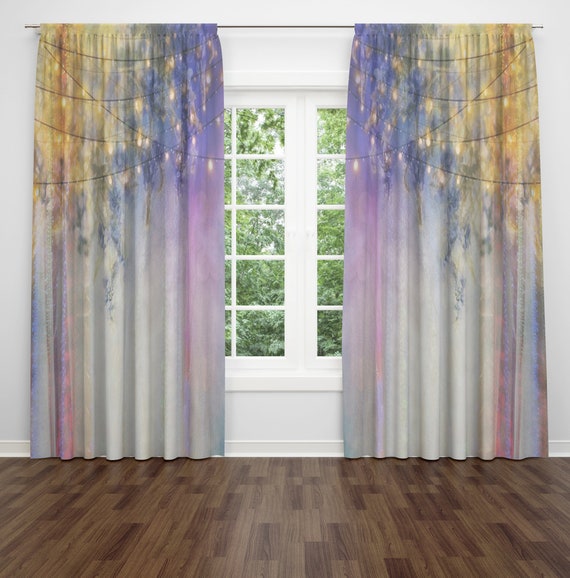 Matching your curtains with your home décor is essentially important. You have to pick the colors and fabric that blend well with the background and add a certain tone to the space. You can also consider buying customized curtains to quickly increase the style factor. Picking these right window treatments can be an extremely nerve-racking task. That is why I thought of presenting you with a perfect guide to choose the perfect curtains for your home.
Think about the Fabric
When selecting a fabric for your window curtain, you must be clear about how much sunlight you want inside the home and what will suit your room's mood. Some people prefer heavy materials, while some prefer lightweight stuff.
Each fabric exhibits a different look and easily makes or breaks the décor of the area. Velvets are meant for traditional rooms, while sheers are meant for minimalistic mindsets.
Pay Attention to the Color Scheme
Another critical factor to consider when shopping for the curtain is its color. Whether starting your room from scratch or adding the curtains to your existing decors, the curtains should always be in sync with the rest of the furnishings.
You can easily do that by identifying an accent color from the floor rug or any other prominent piece of furniture and picking the same color for your curtains.
Get the Right Measurement
Curtains with appropriate length and width are the epitome of perfection. The height that lands just above the floor and the width that allows the curtains to go well past the window works the best.
You can add a few extra inches to the length to get the traditional feel and the width to achieve a gathered look when the curtains are drawn back. You can even hang your curtains a few inches above your windowsill to make your ceilings look bigger.
Explore with Lining and Accessories
Different types of lining help you with creating multi-functionality for the curtains. If your curtains receive direct sunlight, you can use a protective lining underneath to make them opaque and save them from fading quickly. Moreover, you can enjoy the flexibility for the amount of light and privacy you want. You can also explore an array of curtain accessories in the market. They add richness and grandeur to the room and a chic and sleek look to the curtains.